---
ABOUT JACK'S WEDDING PHOTOGRAPHY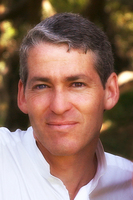 SEE MY WEDDING PHOTOGRAPHS HERE. (Testimonials and Fees are below.)
MY PHILOSOPHY: One of my great pleasures in life is quietly observing people interacting and emotionally connecting with each other. I consider this a gift which makes me a documentary wedding photographer by temperament, before acquiring decades of wedding photography (and life and relationship) experience.

I love being a gentle supportive presence at weddings, typically with one camera in my hands and a second over my shoulder, watching people in the typical flurry of activity at this special, lifetime event.

The art and the practice of photographing weddings requires many skills. In particular, knowing how to balance two crucial techniques: 1) silent, unobtrusive observation, and 2) quickly, calmly, and confidently orchestrating key photographs most couples want, like their portrait, and family groups.
Deciding if, when, and how much to orchestrate photographs, and when to let events unfold by themselves to capture candid moments, is a skill that comes from being comfortable with people, and from 30 years of experience photographing weddings, events, and people.

You, the bride and groom, should be focused on each other and on your family and friends, not on what the photographer is doing. Some couples ask for some guidance from me, some want little or even none. With all couples, I listen to what you want, make suggestions based on my experience photographing over a hundred weddings, and we decide together, in advance, what's best for you.
My consultations with you before the wedding are part of the value I offer. Couple's tastes and needs vary widely. For instance, I photographed one lovely, bohemian wedding on Mt. Tamalpais in Marin County, CA, without making a single arranged group photo, per their request. Instead, I made images of the wedding as it unfolded. For another couple, with a large extended family visiting from around the country, we made special arrangements for a full hour of group photographs they knew would be precious and impossible to create again.

Let's talk about your individual needs and preferences. I'm happy to help, whether you end up choosing me for your wedding or not. Even with my experience, I know I'm not the right photographer for every couple because it's also a matter of chemistry. Usually we'll know if we're a fit after talking or meeting in person. Regardless, I've been told many times by couples that just my asking questions about your wedding day, especially early in the planning stages, is of great help in making yours all it can be.
Email me (click here) or call my California office anytime: 415.488.42-zero-zero.

Warmly Yours,
Jack
SEE MY WEDDING PORTFOLIO PHOTOGRAPHS HERE. Testimonials and Fees are BELOW.
♦♦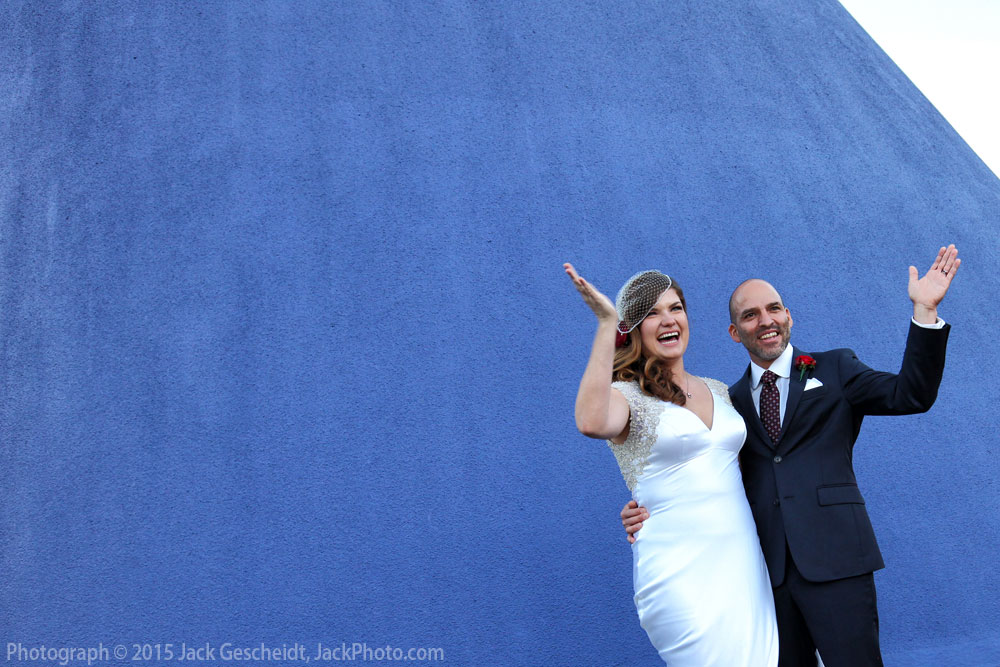 "Jack was our wedding photographer, and I have got to say that he was absolutely wonderful! My husband and I wanted our wedding to be as fun and easy as possible, and Jack fell into step with us, all while providing us with much-needed guidance throughout the process. We spoke several times over the phone, and he took particular pains to be sure that he captured our personalities on our special day. He talked with us about different moments throughout the ceremony, especially focusing on trying to give US the best experience possible.
He was not just our photographer, but I feel that he was our guest. He was incredibly easy to work with, and the pictures we were given as a result were just incredible. He expertly captured not just moments from our wedding, but the feeling and that's incredible. There's just no other way to say it.
Jack is professional, sensitive, has exquisite attention to detail, but most of all: he makes you feel like you're the most important person in the world. Who could ask for more in a perfect wedding photographer?!
Thank you, Jack! I look forward to the next time I get to see you!"


- Cara & Doutschan
♦♦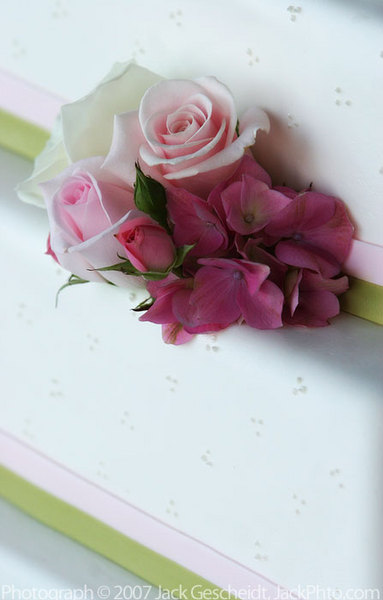 "Dear Jack,
Thank you so much for doing such a great job at our wedding. We really appreciate your patience and good spirit from start to finish. We know it must have been so tiring but you made it look so easy. All our friends and family have nothing but good things to say about the pictures. Every time we look at our wedding album, it brings back tons of fond memories of our special day. Thanks again and we wish you all the best!"
- Lydia & Cary

♦♦


"Dear Jack,
Thank you so much for the great job you did! The pictures are great--especially the ones taken from the roof, on the ladder, on the wall in the park, etc.--all the ones we never would have taken if you hadn't scoped out the sights beforehand. It really made the difference--most "wedding photographers" wouldn't have gone to the trouble and would have simply taken the boilerplate shots--we really appreciate the extra effort. If you ever need a reference or a recommendation we're here for you!"
- Kevin & Ellen, NYC
♦♦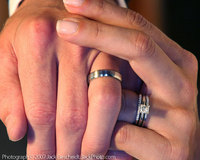 "Hi Jack,
We did get the package, and ripped it open immediately to look at the book. WE LOVE IT! I shared it with my Mom who, after crying happy tears, said she would like to chat with you about making another album similar to this one. And we all cracked up when we saw you chose to include in the album the photo of my sister trying to figure out my bustle...Without context, that photo can be pretty darn funny! We can't thank you enough for capturing such thoughtful, poignent images from our wedding."
- Jenn & Larry
♦♦
"Dear Jack,
Thanks for doing such a wonderful job on the photographs! Tom and I absolutely love them-we've gone through them a hundred times and still can't get over them. I feel like the memory of my wedding is perfectly preserved with these. I don't know how we can thank you enough for being such a talented guy! All the best!"
Love, Maria & Tom Lauricella
♦♦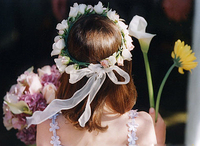 " We love the photos. You definitely captured the spirit of the evening. I kept them in my car all afternoon on Wed. Every time I had a break or stopped at a red light I pulled out the albums. Thanks for sorting through them all and putting them into such a great format for reviewing. I also wanted to thank you for your calm and friendly manner during our celebration. There were so many little details to address that night, your style was a perfect blend. So many people commented on how wonderful you were..."
- Ellen & Paul

♦♦

"The photos are tremendous…in fact there are so many that we are looking at them like a deer in the headlights and we not quite know what to do next. Slowly but surely we are identifying favorites and things we want blown up, copied, so on and so forth. I do not doubt it may take us a while to come to final decisions on our pictures. We are in your debt."
- Bernie & Debbie
♦♦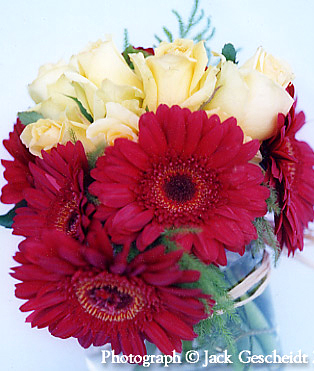 "The pictures you took for us at our wedding were beautiful and well done. We have now looked at them several times over and have shared them with friends and family who all agree that you did a great job. My bridesmaid, Sue, wants to apologize for following you around like a puppy bugging you to make her your assistant; my father appreciates how you gave my nephew, Alex, lessons on photography; my husband, Peter, thanks you for the dollar you contributed to the cause of ending the foot beating; and my sister, Cathy, LOVES the picture of the kids you took outside the cottage... "
- Lilly & Pete
♦♦

"Hi Jack,
The photos look absolutely great. It took us several hours to go through them. I can't believe we have so many pictures! But we survived and even have an album to take home with us tomorrow. Thanks again fro a superb job. We especially love the photos from early that morning and also the outdoor shots. They are amazing. Okay, I will stop. The black & whites are awesome. See, I can't stop."
- Mona & Steve
♦♦


"Great photos Jack. I love the way you capture different emotional spaces and have your subjects so engaged.
It is very cool to look at especially the large group picture and see almost every face smiling and full of energy.
And the pictures of us are wonderful; great back drop, contrast, etc. You really captured a great range of feelings.
Outstanding job!! Thanks so much."

- Phil Kline
♦♦

"Jack, I just spent the last hour forwarding this (photograph) to everyone who couldn't attend the wedding but can't remember if I replied to you to tell you what a wonderful and joy-filled photo that is and that it perfectly defines why we wanted you to photograph our wedding!!"
Thanks, Emily Vassos
♦♦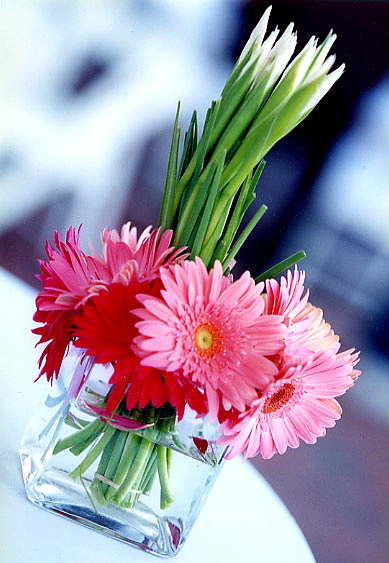 "Jack, I got your packages (of photographs). Looking through the album already, I gotta say, I love it. Simply love it. Can't wait to go through all the others. Holy cow, there are a lot of pics! Thanks for everything. Jack, I can't comment enough on how great it was to have you as our photographer. It was a personal wedding through and through so it was important for us to surround ourselves with people we trusted. These pictures bring back lots of fond memories of that day, and now we have those moments captured forever. Obviously I'll be your marketing voice down here in the event someone needs a photographer and I'll be happy to share with anyone our experience of working with you."

- Phillip & Monica

♦♦


" Jack captured the essence of our wedding through a delicate sense of people and his deep connection to place. He was able to photograph the soul of our day in the most real, subtle, and intimate way. When we look at the masterpieces he created, my husband and I are sent right back to the moments of the most profound day of our lives. Jack's disarming nature put everyone on the other side of the lens at ease. This very dynamic yielded carefully crafted excellence that we can pass down for many generations to come. I recommend Jack with great passion."
Love, Ahri and Jay
♦♦
"I was looking at the photos the other day and thinking how lucky we were to have you as our photographer, a true professional, and you captured the beauty of the trees and setting. Thank you!!" [A couple looks back at their wedding photos 10 years later! - JG]


- Kerry & Andrew
♦♦

"Jack was a wonderful wedding photographer and very easy to work with. We loved his natural style and approach to taking photos (to just blend in with everyone else and not make you pose for hours). He has a great eye for unusual and unique shots and a special talent for bringing people to life in photos."

- Helen & David

♦♦


"If you are thinking about hiring Jack to shoot your wedding, don't - Just hire him! You won't regret it. Jack photographed our wedding down in Monterey and his work exceeded our wildest expectations. We can go on for pages about why we think he is the ideal wedding photographer, but to keep within space limits, we'll focus on just three: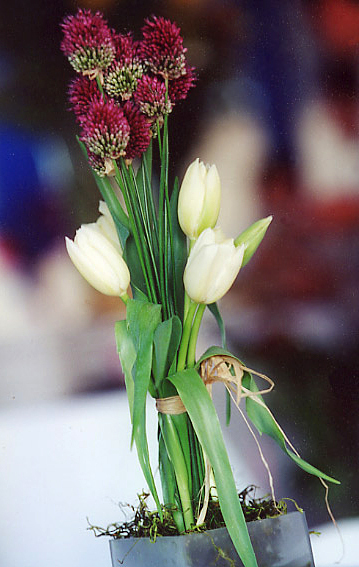 1. Jack has an incredible eye. If you hire Jack, you will not get just an endless combination of people staring at the camera. You will end up with hundreds of shots capturing every last beautiful detail of your perfect day. Many of which you will never have expected. The ring waiting in a slice of afternoon sunlight. The seabirds that suddenly take to the air behind you as you make your vows. The two of you laughing over a glass of champagne. Cut him loose. Trust his judgment. You'll be amazed.

2. Jack will do whatever it takes to get the shot. From the first moment you talk to him, you notice immediately how much Jack loves what he does. That translates to him doing some pretty crazy things to get your pictures just "right": i.e., arriving hours beforehand to scout out ideal locations, lying square in the middle of the dance floor so he can capture the revealers partying away, balancing on a balcony 100 feet above the Pacific Ocean so the angle is just right for every bridesmaid...

3. Jack is someone you can count on. On the day of your wedding, hundreds of things can go awry. If something does, don't be surprised if Jack steps up to the plate first to help you out. We know this from personal experience. Having his steadying influence there at the right moment is worth more than anything else he'll do for you that day.
Picking a photographer is a huge decision, and one that is very hard to be comfortable with until after the prints finally come in. We hope that our brief comments can help you with that decision. However, if you would like to know more details about our experiences with Jack, please feel free to drop us a line at sunny@kimandsunny.com. Best wishes, and congratulations."

Kim & Sunny

♦♦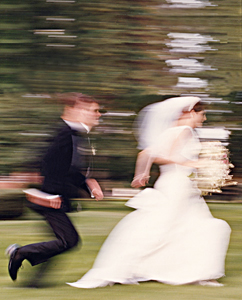 My fee of $4500 includes everything, detailed below. Most important, you'll receive the benefit of my skills, experience and aesthetics, the result of over 30 years' experience documenting weddings quietly, energetically, calmly, unobtrusively—and beautifully.

- CONSULTATIONS months before, and again on those last few busy days before your wedding. I want to learn your specific needs and preferences, and I can be of great help to you during our first consultation—even if you don't decide I'm right for your wedding.

- UP TO 12 HOURS PHOTOGRAPHY TIME on your wedding day, from morning-into-night. Time is a factor, but I don't charge by the hour. I make myself this available so you get used to having me around. The more you are relaxed with me, your wedding photographer, being around, the better my images will be. I'm happy to be with you before your first guest arrives, and stay until the last dance.

- DIGITAL PHOTOGRAPHY offers numerous advantages over film, which is why it has replaced film with the exception of some stubborn artists. :-) With digital, you have every image in both color AND Black & White. I typically edit to color, except when I think an image looks better in Black & White, and then I convert for you to see why.
- EDITING - if digital has one disadvantage, it's that editing properly, professionally, with care, now typically takes far more time than photographing. 4-6 times more time, and more with the extensive retouching now possible and increasingly expected. Meaning, two week's time at the computer to dramatically improve 100-200 favorite "Select" images. But the time investment is well worth it, because photographs look so much better when "worked on" as we photographer's often simply say.

- 4"X6" PROOFPRINTS - Depending on the size, duration and complexity of a wedding, I'll typically make 800-1200 photographs. In the weeks after, I edit, and then finally print and deliver (2) sets of 4"X6" proofprints of about my two hundred (200) of my favorites, or "Selects." Two of each print (about 400 total) means you get one set of 200 for yourselves and another set of 200 4x6 proofprints to immediately, conveniently, give to family and friends.

- 4X6 PROOFPRINTS ALBUM – I arrange your 200 proofprints in chronological order in one hardcover bound album, for your immediate enjoyment & permanent display.
- ONLINE GALLERY of the photographs, for you to view and share with friends and family anywhere in the world. From this gallery you can download the original full-size (JPEG) files. In effect, this means...

- YOU GET THE "NEGATIVES" – Another advantage of digital technology is you get all the full-size, high-resolution digital files—the modern, digital equivalent of film negatives. There need be no additional charges for reprints and albums if you're digitally savvy. You can print or reprint to your heart's content, on your own.
Of course I offer custom printmaking and a variety of customized album services for those (many) couples too busy or disinclined to tackle this kind of work which requires attention to details themselves.
And if you'd like some other service, or don't want some of what I offer (e.g., physical 4x6 prints), let's discuss. I used to show elaborate menus of offerings, but found I inevitably end up discussing your particular needs and desires anyway, tossing aside menus and customizing anyway.
Perhaps because I'm over 50 years old, I find talking to people more efficient and productive than repeatedly texting or even emailing back-and-forth. At least initially (And yes of course I'm tech savvy with DSLRS, iPhone, iPad, iMac, MacBook Pro, etc., in my often-digital iLife.)

Bookings ($4500) are confirmed with an Deposit of 1/3 the total fee, or $1500.

All in all, I'm not the least expensive photographer you'll find, and I'm far from the most expensive. I'm experienced, relaxed, but also energetic. I'm committed to delivering images you'll cherish so you'll refer me to your friends. View my online portfolios — especially "Weddings," "People" and "Travel." If you like them, and my natural approach to photographing people and their emotions on wedding day, let's discuss your wedding. I'm happy to share all I've learned from observing and photographing weddings for more years than some young newlyweds have been alive. :-)

I'm based in the San Francisco Bay Area, and available to travel anywhere. Telephone: 415.668.42-zero-zero. Email me.


back to top