JackPhoto Workshops
Relaxed, real-world learning, outdoors with Jack Gescheidt and fellow photography & nature fans.

Upcoming Workshop
iPhone/Android: @ "Goatlandia" Farm Animal Sanctuary Saturday, August 24, 2019
Spend a delightful day learning while photographing goats, pigs, sheep and chickens.
10am-3pm, Santa Rosa, CA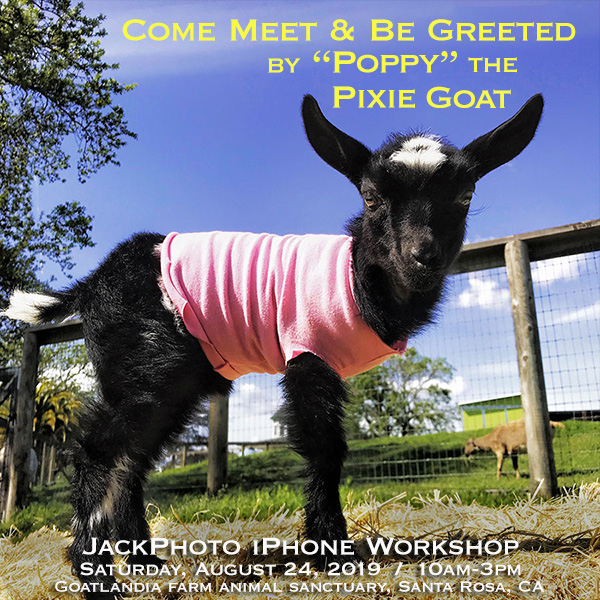 Enjoy the best of 2 wonderful worlds: 1) being around loving animals; and 2) photographing them! My iPhone Photography Workshop at a farm animal sanctuary.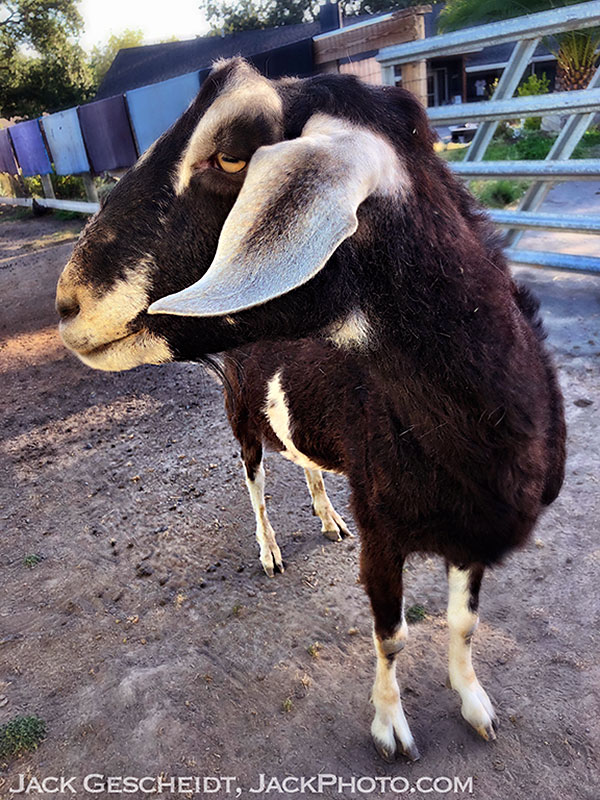 Meet "Poppy the Pixie Goat" (actually a Pygmy goat, pictured above) got a 2nd chance at life at Goatlandia farm animal sanctuary in Santa Rosa, CA. Goatlandia paid for veterinary care that saved her life. Now, Poppy is a happy, people-friendly, affectionate, 3-legged animal ambassador. She's even a celebrity with her own Instagram account — @poppythepixiegoat
FOR ANIMAL LOVERS, this is the ultimate fun way to LEARN TO MAKE BETTER iPhone PHOTOS while hangin' with Poppy and dozens of other loving, gentle goats, pigs, sheep, chickens who've "lived and gone to Heaven" at Goatlandia.
ENJOY 5 HOURS with them all, from 10-3pm, on Saturday, August 24, 2019, while learning:

• all about iPhone photography; apps, advantages & limitations
• lots of tips & tricks to make your phone photos pop!
• pro techniques which apply to image-making with any camera
FEE INCLUDES A DELICIOUS VEGAN LUNCH, prepared by the restaurateur who just happens — lucky us! — to run Goatlandia.
SEE MORE farm animals PHOTOS from this workshop.

$125 fee includes: Goatlandia sanctuary admission, and buffet (late) lunch.
Only space for 10 people, so you'll get 1-on-1 instruction, and we don't all crowd the critters.
To reserve a space, pre-pay on Jack's PayPal page: http://www.PayPal.Me/JackGescheidt
---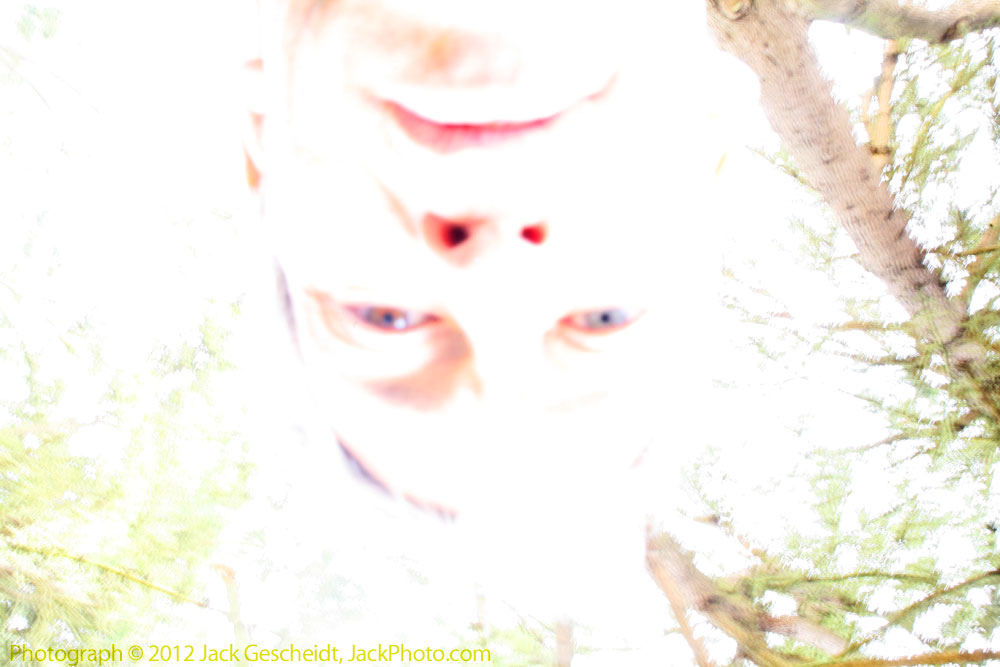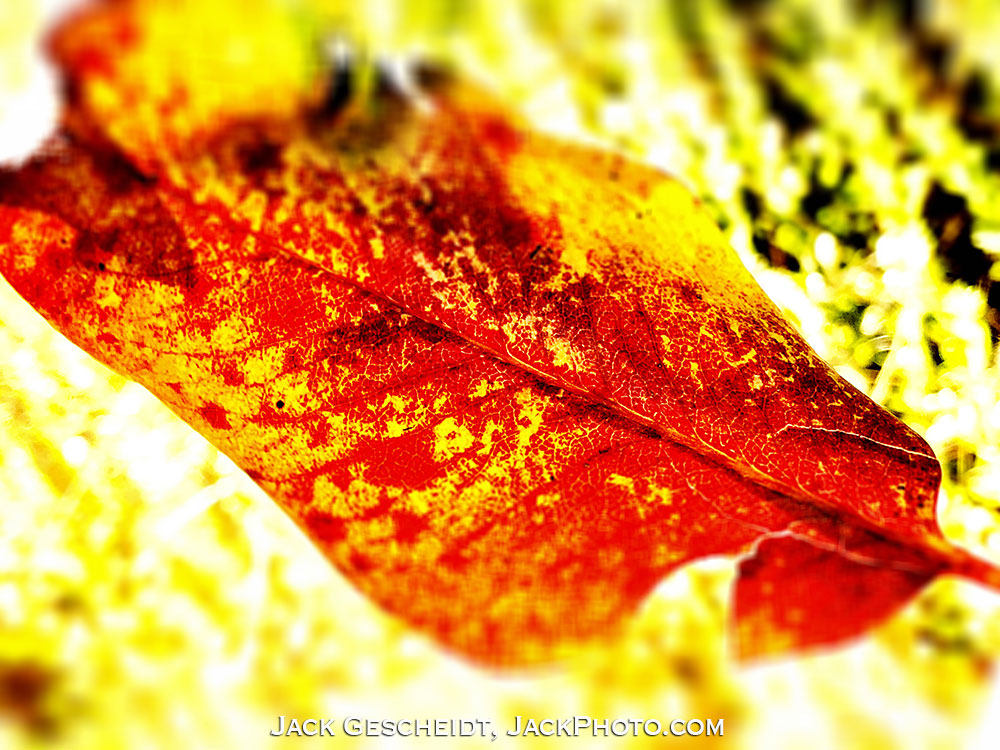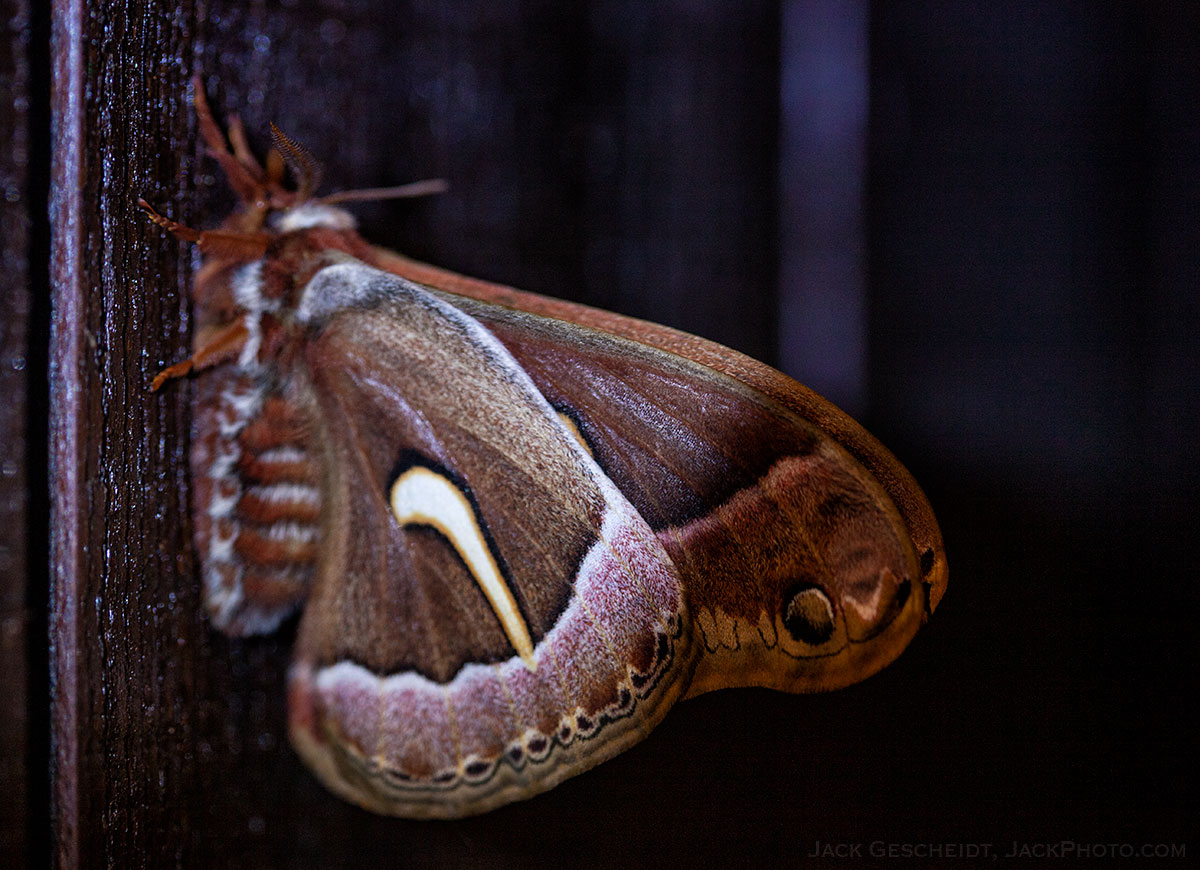 Your iPhone snapshots can become creative photographs!
---
In one single fun session, your iPhone (or Android) photos will improve dramatically: sharper, snappier, better composed, and more treasured.
Maximize the potential of your iPhone's handy little camera — the one you usually have with you! I'll bring you up to speed on the best after-market iPhone apps - and show you how to make iPhone photos confidentally and wisely! Learn to exploit the iPhone's potential, and avoid its limitations.
Plus, you'll learn photographic fundamentals — composition, lighting, exposure, and "the moment." This knowledge is more important than any camera; it's why a pro with a phone makes better photos than an amateur with a DSLR.
Bonus: you'll learn tips to improve your photos with ANY camera -
because your knowledge and your eye, are what ultimately make the best photographs.
---
WORKSHOP TYPES
DSLR Photography Workshop
EXACT SF Bay Area LOCATION TBA
Imagine having a professional photographer — Jack Gescheidt — over your shoulder all day as you photograph in constantly different and changing environments. Someone you can ask all those pesky camera/photo questions that can stymie you in the moment. Well, ask away! Jack will work with you, hence the small group, all day in the field — answering all your questions and giving you tips to improve your photos you never thought to ask.
Each outing is a full, rich day filled with great photographic subjects which may include scenic views, people, the SF bay, boats, the SF skyline, and whatever creatures we may encounter in nature. It's the perfect, enganging way to practice seeing and making images in constantly changing environments while getting individual attention. With plenty of time to get any and all stray photo-related questions answered, and practicing what you learn.
PREVIOUS LOCATIONS have included: Mt. Tamalpais, the Marin Headlands, Point Cavallo, and scenic towns in Marin County, CA, a scenic hilltop 130-year-old seminary with dramatic architecture and a stunning view of Mt. Tamalpais, Marin County's tallest mountain. All the while you'll be photographing — and learning — under Jack's watchful eye. Exact location and details are emailed to paid participants.
Reserve your place - click here!
---

ABOUT JACKPHOTO WORKSHOPS
Workshops are small (usually 4-8 students), so you'll receive individual attention and get answers to all your questions as they arise. Quickly learn how to operate your camera effectively. Think about what you're doing, and why, before you do it — the open "secret" to consistently making more compelling photographs!
Introductory Level workshops cover all camera basics with emphasis on learning: depth of field, the choices and effects of shutter speeds and aperture (f-stop) values, the components of a compelling photograph, with lots of hands-on practice. Have all your questions answered by a pro with over 20 years experience (that's me), as you're learning.
For most people, this kind of in-person, real-world, hands-on, personalized teaching and learning is far superior to books and online tutorials.
Intermediate Level workshops: you know camera basics (shutter speeds, aperture, ISO, manual settings), but want to hone your skills, more understand and exploit depth-of-field, and then learn more about seeing, finding, and working with light, composition, and subjects.
All workshops are 4-5 hours long with a 1 hour lunch/brain break
Fee: $125 the day of, or $95 (72+ hours) in advance
Most workshops are on weekends. Many start 10-11AM, or 4PM for sunset/dusk
DSLR or Mirrorless cameras with manual control. (DSLR = Digital Single Lens Reflex = mirror box, usually interchangeable lenses).
Some loaner equipment (DSLR, lenses, tripod) available upon request.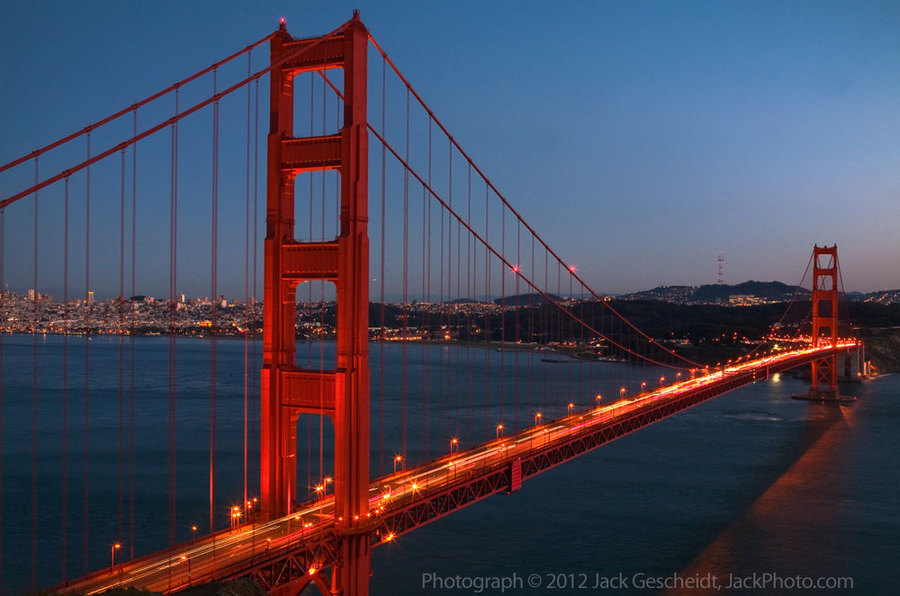 Travel
Imagine having a professional photographer — Jack — over your shoulder all day as you photograph in constantly different and changing environments. Someone you can ask all those pesky camera/photo questions that can stymie you in the moment. Well, ask away!
Because the group is small, Jack will work with you, individually, during your day in the field, answering all your questions and giving you tips to improve your photos, including many you'd never even know to ask.
It's the ideal way to increase your ability to understand and operate your camera, practice seeing subject matter and thinking about light, and making images in constantly changing environments while getting individual attention.
Plus time to get all your questions answered, and practicing what you learn as you go.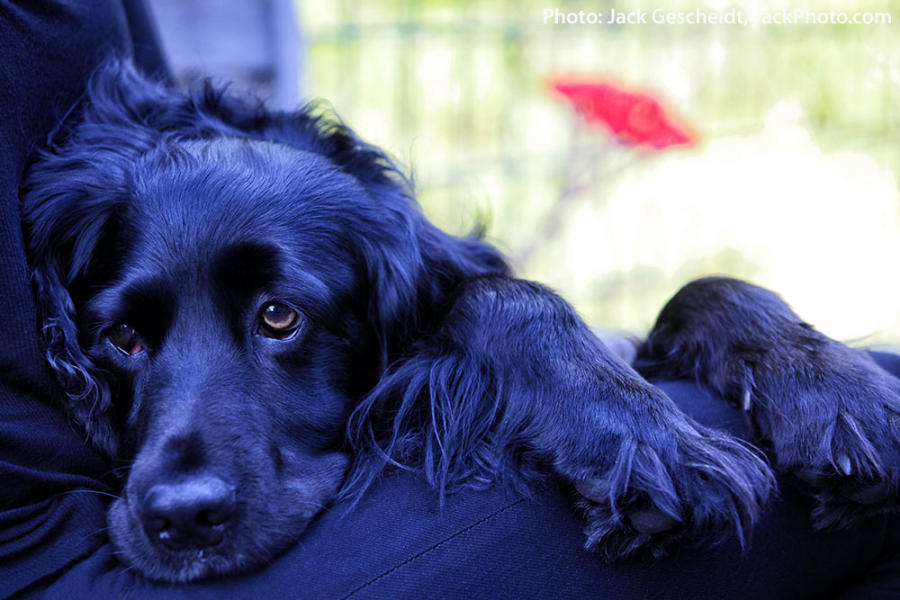 Gone to the Dogs
Learn how to capture your devoted furred friend who is always around yet often hard to get a great photo of.
BYOD—Bring Your Own Dog (if you have one)—and quickly improve your dog (and cat and animal) photography skills.
Everyone who BYODs will come away with a good photo of his pooch.
Just some of the topics Jack covers:
seeing light (always paramount, for all subjects)
getting a dog's attention
posed vs. action photos
techniques and tricks to photograph dogs in action
seeing/understanding backgrounds, foregrounds
learning how to work with light/dark coated dogs
working with reflectors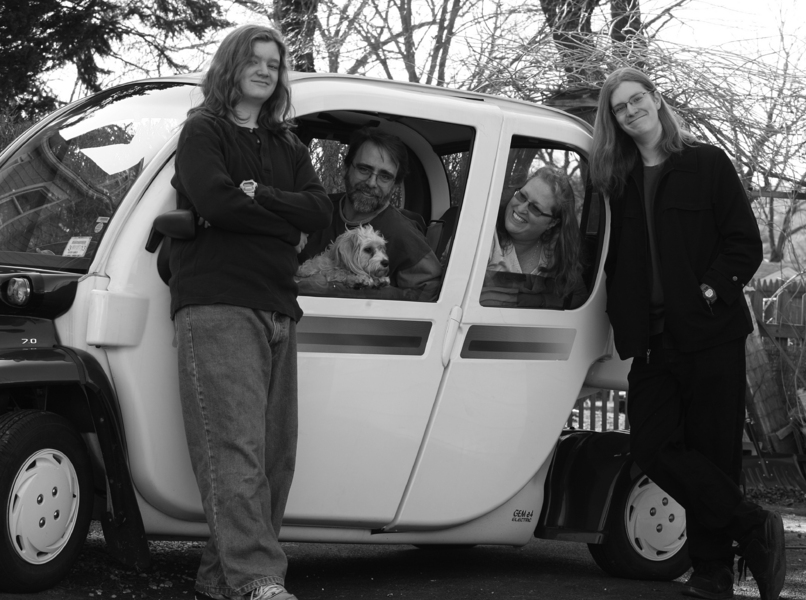 People
This workshop focuses on making better photographs of people, one of the most engaging, varied, fun and challenging subjects for the photographer. Making images of people is great fun if you enjoy being around them and, if you don't, I'll question why you'd want to take this class. :-)
Topics include the basics of camera operation, as all workshops do, but then we focus on:
• working/playing with your emotional, unpredictable, uncontrollable human subjects:
• how to get what you want, while being open to getting what you didn't plan or couldn't imagine, and how to hang out on the line between those two;
• LIGHT on the human face; what works and why; how to create it, work with what is, or find/create what you need — and being creative on the fly (available light, not studio strobes)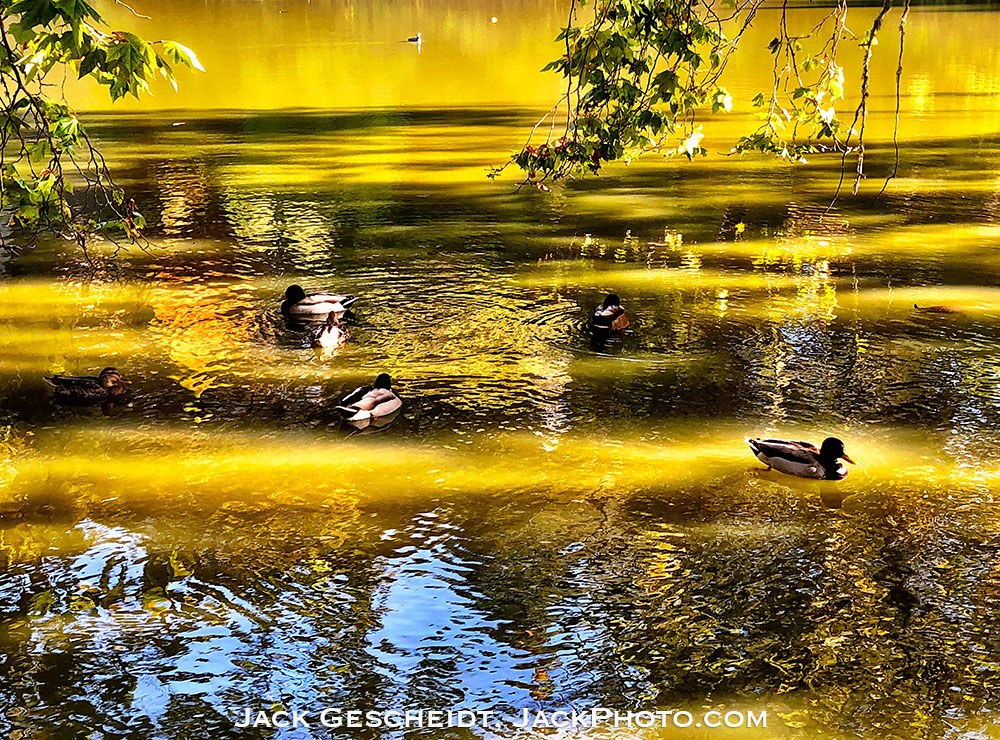 Nature
For people who, like me, are simply, inexplicably, in love the natural world and all its varied, wondrous non-human critters. So you like photographing it, and them.
"Photograph what you love," is some of the simplest, best advice I was given decades ago as I turned pro.
We'll spend the day away from cities and towns (and most people), to explore a beautiful setting in Marin County or the SF Bay Area.
Learn to "see the light" and make the best of existing light when you're in a beautiful, natural setting, and how to create with a camera what you feel with your emotions.
Not all of nature's beauty is easily recorded at all times, yet there are always ways (tips, tricks, post-capture processes) to make a compelling photographs even on days or times of day when you might think to pack it in until more typically reliably photogenic sunrise and sunset.